Is this just some guys at Boeing fucking around today?
https://flightaware.com/live/flight/BOE4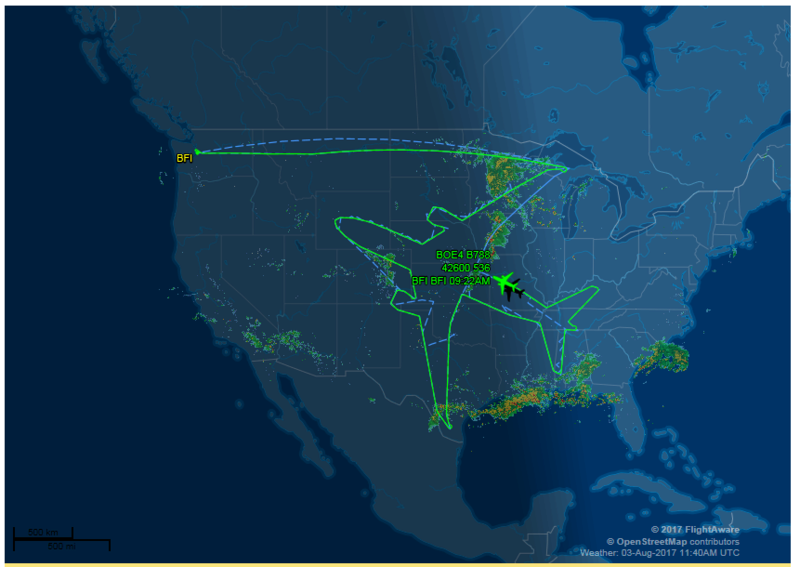 _________________
Games are won in 3 places:
- the film room
- the training room
- the Swill

Wally Fairway

Geronte





Posts

: 1168


Join date

: 2014-04-21



That's great. Its probably a test run.

_________________
2017 Swill Pickem Champion!! Suck it Travis!

InTenSity

Geronte





Posts

: 11745


Join date

: 2014-04-18


Location

: Kendall



_________________
SHOCKULAR:

Where to start?
I mean, the first thing with pea soup is the texture, okay?
I've had watery pea soup, it's AWFUL.
Uh, I've had gelatinous, thick pea soup, it's TERRIBLE.
Pea soup, much like clam chowder, needs to have that consistency first, that you can stand the spoon up in it, but the spoon soon tilts, that's the consistency you want.
Number two: Uh, pea soup on it's own can be a little bland. It wants, uh, a fairly aggressive peppering and salting.
Number three: Pea soup needs a fine dice of ham. Not bacon, not any other meat, not turkey. It needs a fine dice of ham.
Uh, number four: Uh, pea soup scorches easily. You don't wanna heat it on a high heat. You wanna heat it on medium low, just until it's warmed through.
Uh, number five: Pea soup is best made, uh, by hand, not out of a Campbell's can. And the key to pea soup, you want a ham bone, uh, for the stock you make, uh, to, to boil your peas.

Death Roe

Geronte





Posts

: 10784


Join date

: 2014-04-18


Location

: Pants Pooper



Test flight, Boeing has been doing flights like that for a while. Other manufactures such as Gulfstream also go out on test flights that draw.

PS 18 hour flight

pulling69

Geronte





Posts

: 2417


Join date

: 2014-04-20


Location

: KIAD




---
Permissions in this forum:
You
cannot
reply to topics in this forum